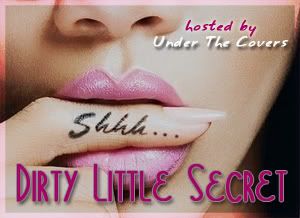 Dirty Little Secret
is a weekly meme hosted by Under the Covers. Every Thursday we get to know each other more intimately by asking a question hoping to reveal their dirty little secrets. We hope that you will all join us!
To participate in the meme all you need to do is:
1. Be a follower of Under the Covers.
2. Create a post in your blog taking the meme image (code above) and copy instructions.
3. Answer the question we propose! This can be done in any way you like, post a video, write a post etc.
4. Then add your link below.
If you could read one book again for the first time,
which one would you pick and why?
I think I would go back and read Story of Beautiful Girl by Rachel Simon. This book brought me right into the story and I felt every emotion the characters had. I was scared, happy, sad. I even cried a few times. lol I would love to see this made into a movie.