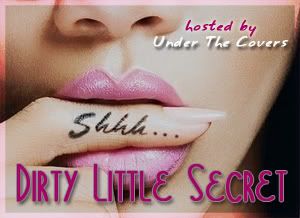 To participate in the meme all you need to do is:
1. Be a follower of Under the Covers.
2. Create a post in your blog taking the meme image (code above) and copy instructions.
3. Answer the question they propose! This can be done in any way you like, post a video, write a post etc.
4. Then add your link at the bottom of their post.
We've heard a rumor that Ryan Seacrest is using Fifty Shades of Grey as a manual in the bedroom.
What book would you give a guy to study up on?
This is an easy answer. I would and have given my guy the Black Dagger Brotherhood series. The way they treat their mates and the sex descriptions is unbelievable! The brothers women always come before themselves and that includes what goes on in the bedroom.
What is YOUR dirty little secret?