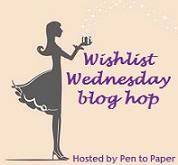 Wishlist Wednesday
is hosted by
Pen to Paper
. It is the place to showcase one book that has been on our wishlist. Click on the image if you feel like joining in on the fun.
Release Date: August 7, 2012
Blurb from Goodreads:
In this follow-up to
Anna Dressed in Blood
, Cas begins seeing Anna everywhere: sometimes when he's asleep, and sometimes in waking nightmares. But something is very wrong. These aren't just daydreams. Anna seems tortured, torn apart in new and ever more gruesome ways every time she appears.
Cas doesn't know what happened to Anna when she disappeared into Hell, but he knows she doesn't deserve whatever is happening to her now. Anna saved Cas more than once, and it's time for him to return the favor.
You know what's so funny? I have even read Anna Dressed in Blood yet. I just have this feeling that I'm going to devour these 2 books. I was never into scary books until I read Don't Breathe a Word by Jennifer McMahon. I've been looking for something comparable ever since.