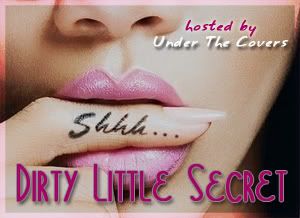 D
irty Little Secret
is a weekly meme hosted by Under the Covers.
To participate in the meme all you need to do is:
1. Be a follower of Under the Covers.
2. Create a post in your blog taking the meme image (code above) and copy instructions.
3. Answer the question we propose! This can be done in any way you like, post a video, write a post etc.
4. Then add your link below.
Who is your favorite flawed hero and/or heroine and why do you still love them despite their faults?
Okay, I'm going to go with my all time favorite flawed hero. The one and only Zsadist from The Black Dagger Brotherhood series. He is flawed in so many ways, but he still has love and passion and strength to go on. I mean, what guy who has been a sex slave for so many years isn't flawed, both physically and mentally. We still have to love him though because he is so hot and sexy and loves his shellan to death.